More GTA V Gear at Rockstar Warehouse
Posted by TreeFitty December 05, 2013 : 0 Comments : 12,804 Views
Time to add a few items to your Christmas list - or just beg for them. Rockstar Games has added more items to the
GTA V Collection at the Rockstar Warehouse
. Get your hands on a Chop plush, a collar & leash set, snatch a Republican Space Rangers t-shirt, or more...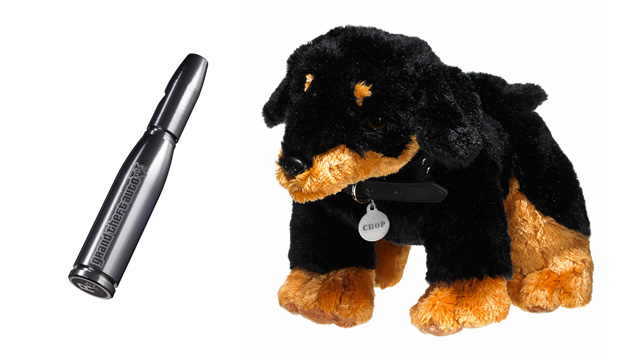 Chop Plush Collectible & Bullet Whistle Set
This soft plush version of GTAV's popular Rottweiler Chop includes a removable, high-quality leather collar and a secret stash pocket conveniently located in his undercarriage, along with a bonus bullet whistle that has the Grand Theft Auto V logo etched on its side.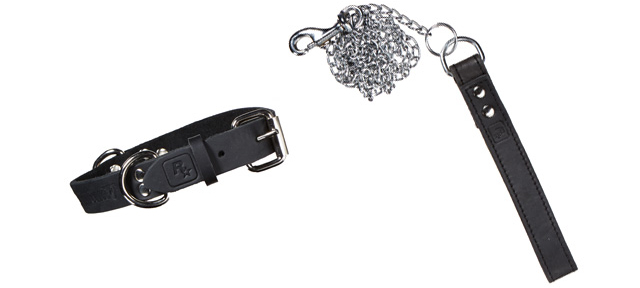 Chop Leash and Collar Set
Perfect for medium sized and large dogs, the premium leather Grand Theft Auto V Leash and Collar set includes a high-grade leather collar with Grand Theft Auto V lettering on both sides and a metal chain leash with premium leather handle, metal bolt snap fastener, and a small Rockstar Games logo on its end.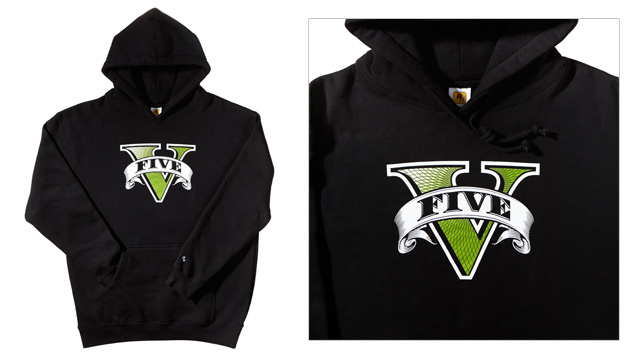 Grand Theft Auto V Hoodie
Made with premium soft heavyweight fabric and built for cold weather, this black 80% cotton 20% polyester pullover hoodie features the familiar "V" emblem front and center, along with a small embroidered Rockstar logo on the left cuff.

Grand Theft Auto V Beach Towel
This soft black 100% cotton beach towel is over 5' long (1.6m) and nearly 3' wide (0.8m), and features the Grand Theft Auto V logo in its center and a Rockstar Logo in its lower right-hand corner.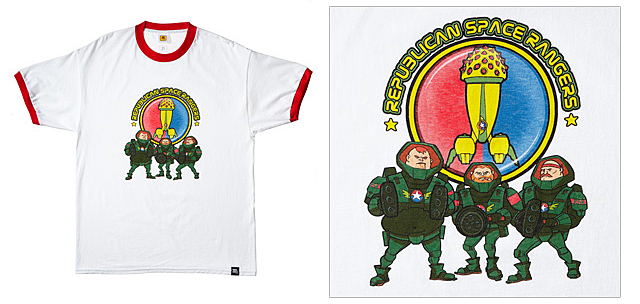 Republican Space Rangers Tee
This soft white 100% cotton tee features everybody's favorite intergalactic militarized trio, with a large "Republican Space Rangers" logo on its front and a small Rockstar logo right below the neckline on the back.
Awesome! Join the chat in the
forums
!
---
Comments (0)
No comments have been made on this article. Complete the form below to make a comment.
---
Make A Comment
Sorry, comments have been disabled for this article.